Commercial Charcoal Grills
Pull Behind Commercial Charcoal Even Heat Grills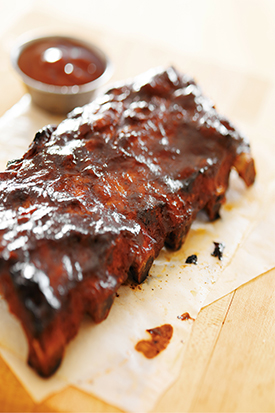 Custom Built Commercial Charcoal Grills
Become a true grill master!
Smoke a slab of ribs, or cook a whole hog in a PITSTOP Commercial Charcoal Grill.
Our PITSTOP Charcoal Grills are designed to handle fast, easy cooking or slow cooking for that classic smoked barbecue taste.
Choose the exact features you want, and we'll design and build a grill to your specifications. All of our cookers are handmade using the latest technology. For items that aren't in stock and custom orders we'll be happy to provide a construction schedule and estimated delivery date.
Call us to place your order today!
GC8 - 48 x 48 Pull behind Charcoal Grill mounted onto trailer
Perfect for medium size outdoor events!
Features
Grill has the capability of using charcoal
Cooking surface made of carbon steel / standard feature
Cooking surface made of stainless steel is optional at a additional price of $850.00
Custom pull behind cooker designed to prepare 65 hamburgers, 150 hot dogs, 35 chicken halves or a small split hog with a smokey flavor
Exhaust control vents
Features side mounted DHEC approved HDPE cutting board on both sides
Removable ash pan
GC8-48 x 48 Charcoal on trailer -$ Call for Market Price
To purchase call us at (803) 920-6864.
Credit Card Processing Available!